March Mania and More!!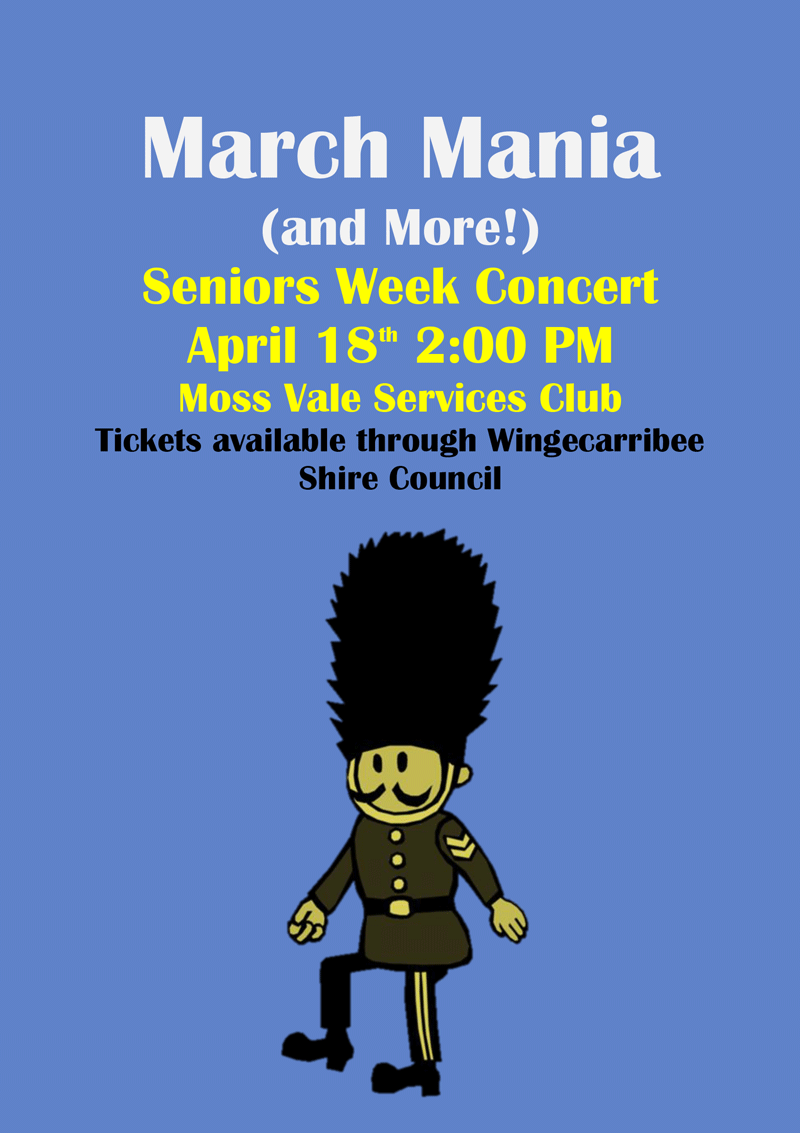 The Southern Highlands Concert Band is pleased to present a celebration of marching music in March Mania and More.
The capacity of music to inspire humans to astonishing feats is best exemplified in the power of march tunes.
This concert will present a number of exciting examples from John Williams to the River Kwai.
These will be presented within the Band's usual eclectic mix to ensure a fun-filled afternoon for everyone.
Unfortunately, Covid regulations will require you to remain seated during this concert!!
---
Some memories of the February Concert 2021
Photographer Chris Donaldson