COMING EVENTS – 2016

| | |
| --- | --- |
| September 18 (Sunday) | Tulip Time in Corbett Gardens. (morning) |
| November 26 (Saturday) | SHCB Concert, Bowral Memorial Hall, 7.30pm |
| November 27 (Sunday) | SHCB Concert, Bowral Memorial Hall, 2.00pm |
________________________________________________________________________________________________________
So far in 2016..........
Although Saturday was the first really cold evening of this year over 160 brave residents of and visitors to the Southern Highlands ventured out to listen to the band's "Beatles, Bach and Bacharach" themed May concert. This was followed by the Sunday matinee on a day which struggled to get to 10 degrees. A large audience filled the hall and the band was able to claim a "Full House" for the first time! The band would like to say a big thank you to the local residents and visitors for their support. Audience feedback confirmed it had been worth leaving warm fireplaces.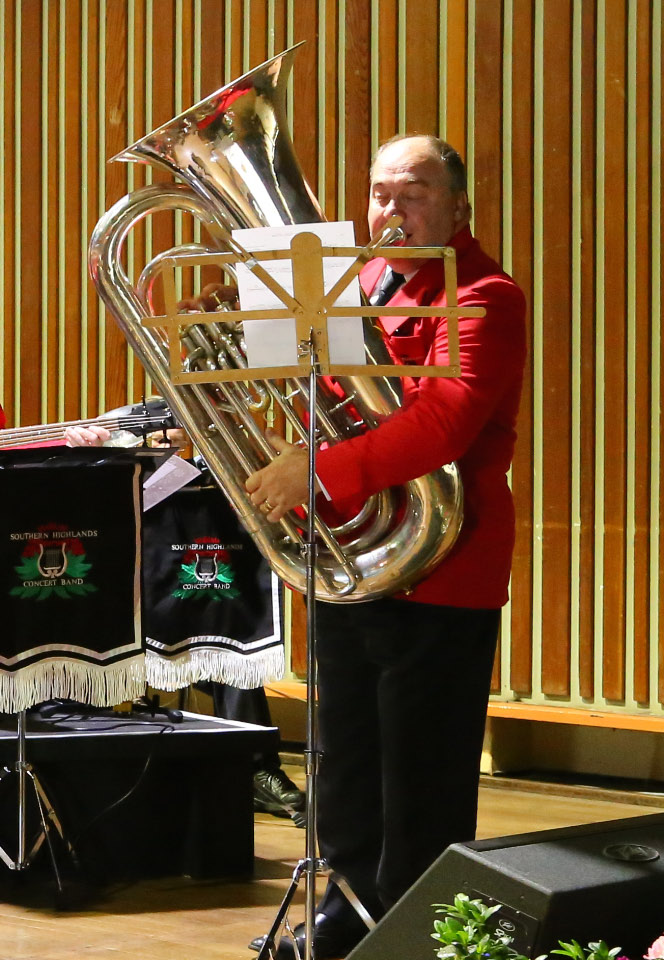 For his first major concert series since his return as Music Director Julian Paviour chose a theme that allowed for a wide variety of music, much of which was well known to the audience. Bach's "Air" and "Sleepers Wake!", Bacharach's "Do You Know the Way to San Jose?" and "Alfie", and from the Beatles "Lady Madonna" and "Yesterday" were some of the numbers presented. The audiences participated enthusiastically in the singing of the chorus of "Hey Jude". The Band enjoyed the challenge presented by the Hershen arranged "Abbey Road: A Symphonic Portrait".
Our vocal soloists for these concerts were Keva Abotomey and Stephen Wheatley, both of whom have previously delighted our audiences, and they did so again. David Ricketts put a smile on faces with his "When I'm Sixty-Four" played on Tuba, while Julian himself gave a great performance on flugelhorn of "Whiter Shade of Pale". Several of the band members were featured during band numbers, including two of the younger players, Jessica Bannerman on trombone and Mereki Leton on alto saxophone. It is very pleasing to now have a number of skilled younger players in the band.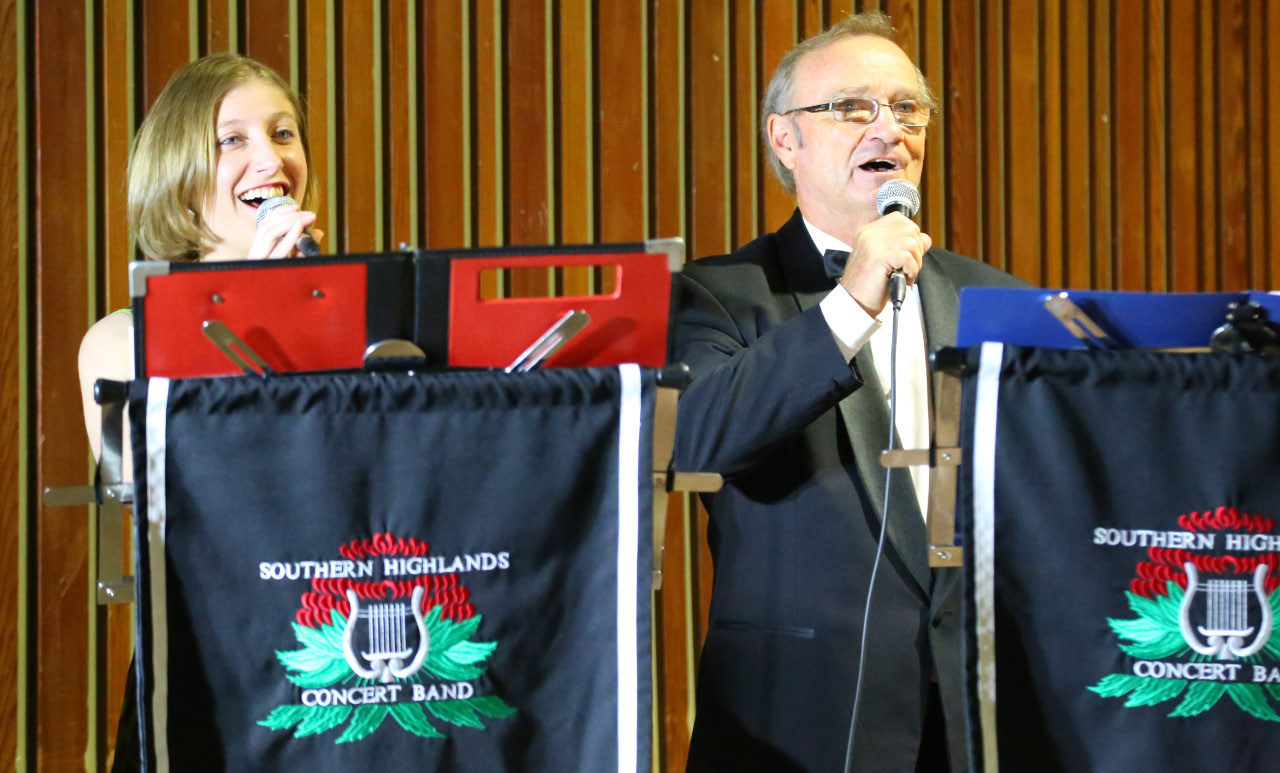 The Band will now turn to preparing a new repertoire for the November concert series. In the Highlands the winter weather does not encourage outdoor performances, but that does not mean we will be hibernating! New members are always welcome - there are now more than fifty of us - and visitors from other bands travelling through the Highlands are invited to join us. Rehearsals are on Wednesday evenings 7.15pm during school terms in the Bowral Memorial Hall in Bendooley Street.