COMING EVENTS – 2018

| | |
| --- | --- |
| Friday January 26th | Australia Day, Berrima |
| Sunday April 8th | Seniors Festival, Bowral Memorial Hall |
| Saturday & Sunday 26th & 27th May | Cocert 1 |
| Sunday September 23rd | Tulip Time |
| Saturday & Sunday 10th and 11th November | Concert 2 |
| December | Carols at Harbison |
________________________________________________________________________________________________________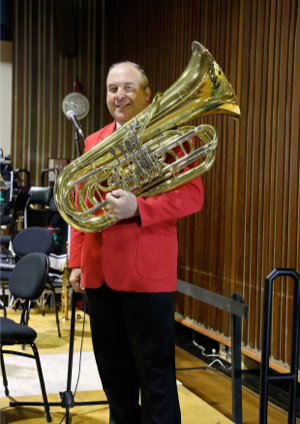 As 2017 comes to a close the Band can look back on a very successful year. Membership hovers around 50 with the majority of players having been members for a number of years. It is fortunate that many of the long serving players are masters of their craft and great mentors for the others in their section. T
he second concerts series for the year "Concerto" focused on individual instruments from the band, with great results.
These November concerts were a great success both from the audience and band members perspectives. The audience were very enthusiastic with their applause and comments from many attending were full of praise not just for one or two of the numbers, but many.Our special guest Lisa Kawai, playing Leroy Anderson's Concerto in C for Piano and Wind Orchestra, was certainly on of the highlights of the concerts, but not the only one. The Band members appreciated very much hearing many of their own very talented players performing solo pieces, from the youngest, Jessica Bannerman, playing trombone (You Are So Beautiful) through to a more mature player, Richard Gawned, on soprano saxophone (Englishman in New York). There were too many to mention all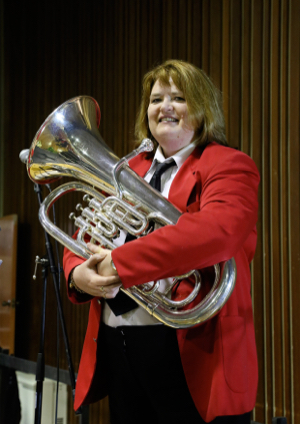 of them here, but the other guest soloist, Keva Abotomey as always produced outstanding numbers. The encore, The Carnival of Venice, written by trumpeter John Cawley, and performed by him with our Musical Director, Julian Paviour, left the audience asking for more.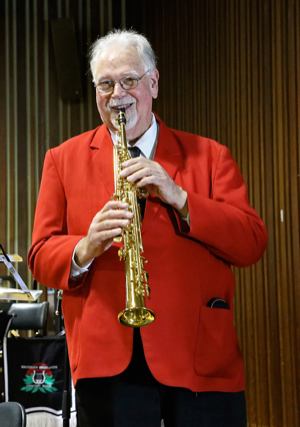 An evening playing Christmas carols at Harbison Homes (Burradoo) completed our activities for 2017. This is always a very enjoyable event, entertaining those who live in the village and their families.
Plans are well underway for the two concert series for 2018, in May and November. The first event for the Band in January will be the Australia Day ceremony in Berrima on January 26.